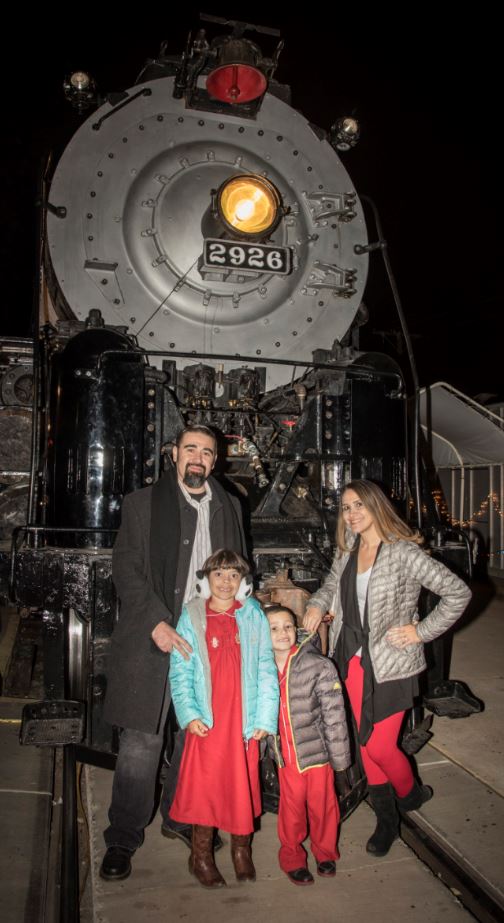 You may have heard of The Polar Express, but have you heard of The Piñon Express?  It's a story of Christmas magic.
The Piñon Express is a way for us New Mexicans to catch a ride to the North Pole to visit Santa.
We hitched a ride on The Piñon Express this past weekend.
The Albuquerque Trolley picked us up at Hotel Albuquerque and off we went.
We toured the streets of downtown Albuquerque with Atticus sitting up front near the driver.
As we drove, we listened to what sounded like Liam Neeson reading the original story.
It wasn't long before Santa's engineers beckoned us to the North Pole with their lanterns.
We waited in the railyard until it was our turn to see Santa.
While we waited, we were entertained by Jack Frost himself.
It turns out that Jack Frost is an excellent magician.  Cyan helped him perform two tricks.
Atticus was a little reluctant to be a magician's assistant.
But eventually he warmed up to Jack Frost.
It was finally our turn to see Santa.  And his awesome photographer friend Liz Lopez.
We climbed into the engine of a giant old stream locomotive engine where Santa was waiting for us.  We were the last to board.
Cyan asked Santa for a stuffed kitty.
Atticus asked for Kinder Eggs.
Santa reviewed some of his rules.  He gave us a copy and we posted them on the fridge.
Santa used his magic to make us junior elves.
Then we said see you soon as we headed down to join the other kids who were listening to Mrs. Claus tell stories.
We enjoyed cookies and hot cocoa from Rude Boy Cookies.  No relation to Rihanna.
Santa played music for us.
Then we all sang Rudolph the Red Nosed Reindeer together.
Then it was time to say goodbye to Santa and Mrs. Claus.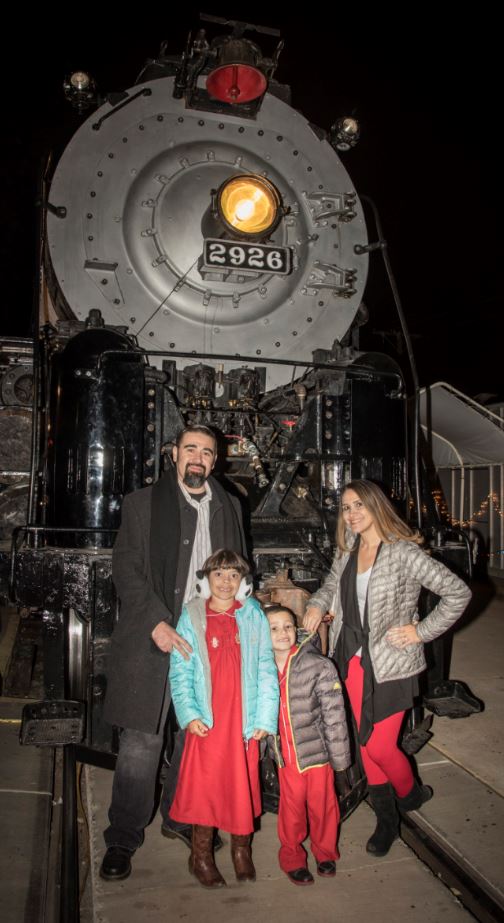 We hopped back on the trolley, left the North Pole and headed back to Albuquerque.
We were hungry from our journey up north so we decided to go into Hotel Albuquerque for a bite to eat at Garduño's.
Atticus and Cyan wanted to take a picture in front of their beautiful Christmas tree.
Thanks to everyone at the Albuquerque Tourism & Sightseeing Factory for bringing us some Christmas magic!