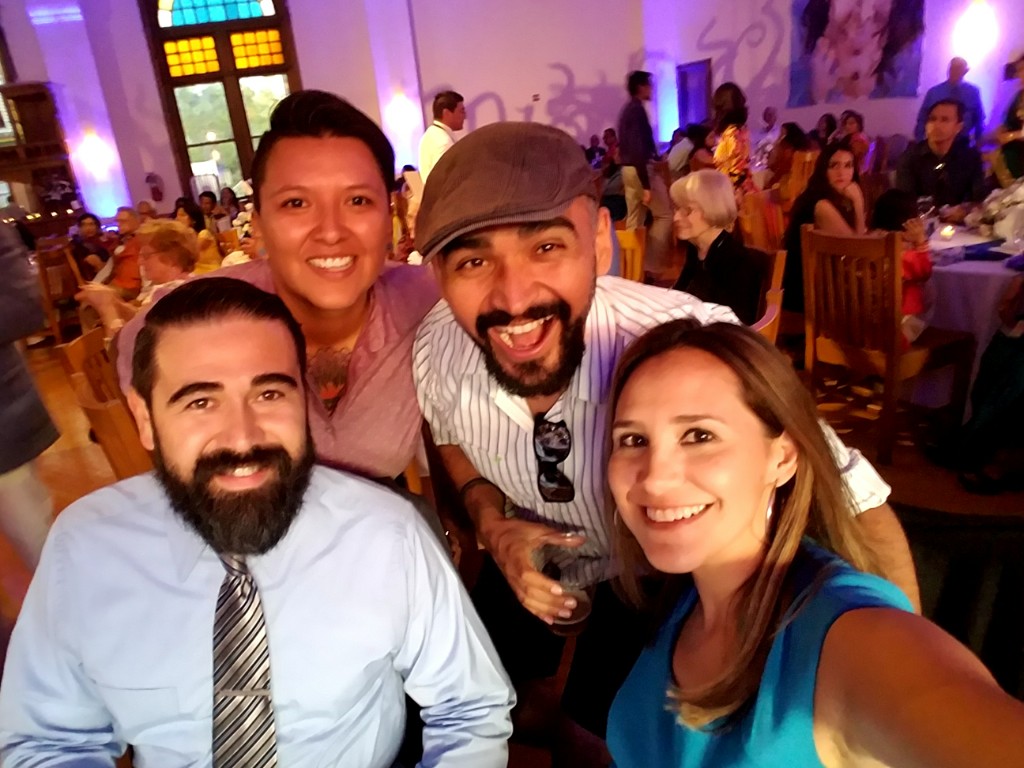 We just returned from a weekend in Vegas. For anyone outside of New Mexico, you're probably picturing the bright lights and big city in the Nevada desert. Those of us from the Land of Enchantment know there's a little gem north of Santa Fe that bears the same name as Sin City.
We were invited to celebrate the recent marriage of our friend Krutik and his wife Priya. We decided to head up on Friday night and explore what the locals lovingly refer to as Lil Las Vegas. Allan headed downstairs to hang out with Jesse, Kru and dozens of his closest friends and family in the hotel pantry. You see, the family owns a few hotel properties in town so everyone could make themselves at home.

On Saturday, we went down to Lincoln Park to check out Heritage Days. There were lots of fun activities for the kids. Cyan climbed a rock wall, stamped leather, and did some soap felting. Atticus played carnival games. They both enjoyed watching the dancers from Ohkay Owingeh and making lizard puppets. After that we spent some time in the pool, spa and sauna before a quick nap.
Then it was time for the reception. I'm pretty sure that was the biggest reception I've ever been to, something like 300 or 400 guests. We drove out to the historic Montezuma Castle, a beautiful 9000 square foot Queen Anne built in the late 1800s.
During the cocktail hour, the kids explored the grounds and returned to the wrap around porch just before the mountain rain came pouring down. They say rain on your wedding day is good luck.  If that is the case, I think rain at a recption holds true and Kru and Priya will be very blessed!
We then started making our way inside for dinner and entertainment.  The castle is beautiful inside with its wood floors, antique furniture, and large stained glass windows. There was a beautiful photo of Krutik and Priya as we entered the large dining room where the eye is drawn to the beautiful Chiluly chandeliers.
It was a true international experience. We enjoyed folklorico dancers followed by several friends and family performing Indian dances. Atticus also contributed with break dancing. I'm not sure when or how he became a b-boy.


There were several heartwarming speeches before dinner including some from Allan's group of friends who have known each other and been roommates for various years and in various places. Krutik was Allan's college roommate when we all first became friends. He was in our wedding and we were delighted to celebrate at his reception. As Allan noted in his speech, Krutik looks very happy. We're very happy for Kru and Priya. Que viva, little Las Vegas, and que viva, Krutik and Priya!