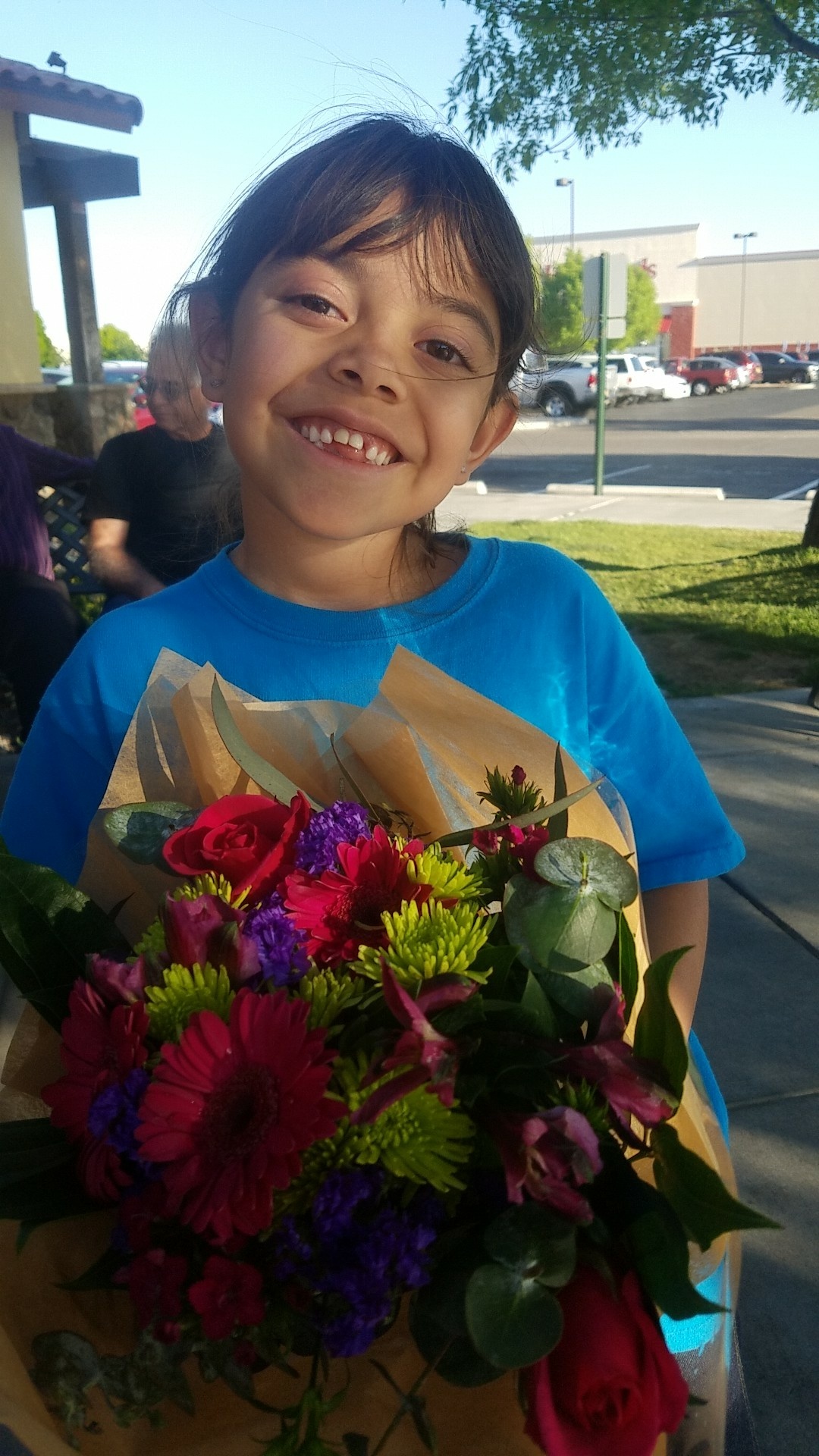 I'm a week late with this post, but that's okay.  Cyan is still seven.  Seven!  And what a girl!
For her birthday, I got her a new suitcase.  Her old suitcase was falling apart.  We are a bit bummed to get rid of it because she does the cutest thing with it.  She puts stickers on it.  I don't know why she ever started it, but it reminds me of an old traveling trunk with stickers of all of the places it's been.  The only things she asked for were a yoga ball and a Donald Trump pinata.
She likes to dress up her stuffed animals with items she finds around the house.
At the beginning of the year, Cyan's teacher noticed that she was having trouble getting down to and up from the floor.  We're not sure if it's related to her Grave's, but she's seeing a pediatric neurologist and has some muscle loss.  More to come on that, but for now, she's good.
Her teacher also recommended that Cyan take a gifted program assessment.  She excelled on the verbal and creative portions and will be joining the gifted program at her school next year.
As I imagine many kids are, she's addicted to Netflix and her iPad.
She's an inch shy of four feet and has two loose front teeth.  One is so loose I have no idea what force of the universe is keeping it in there and I can't convince her to pull it.  We'll wait.
At school this year, Cyan participated in three after school programs.  Board games in the fall and Zumba and arts and crafts in the spring.  Her friends are Veronica, Chen Chen, Trystina and Felicity whose name Cyan pronounced as Felixity until just a couple weeks ago.
She says she has sensitive skin.  She's not a fan of jeans.  I usually have to talk her into breaking in new shoes.  Comfy is a priority.
She wants to be a dog trainer when she grows up.
Cyan's little personality is getting bolder as she gets older.  She is funny, occasionally sassy, and steadfast.  She's my hero.