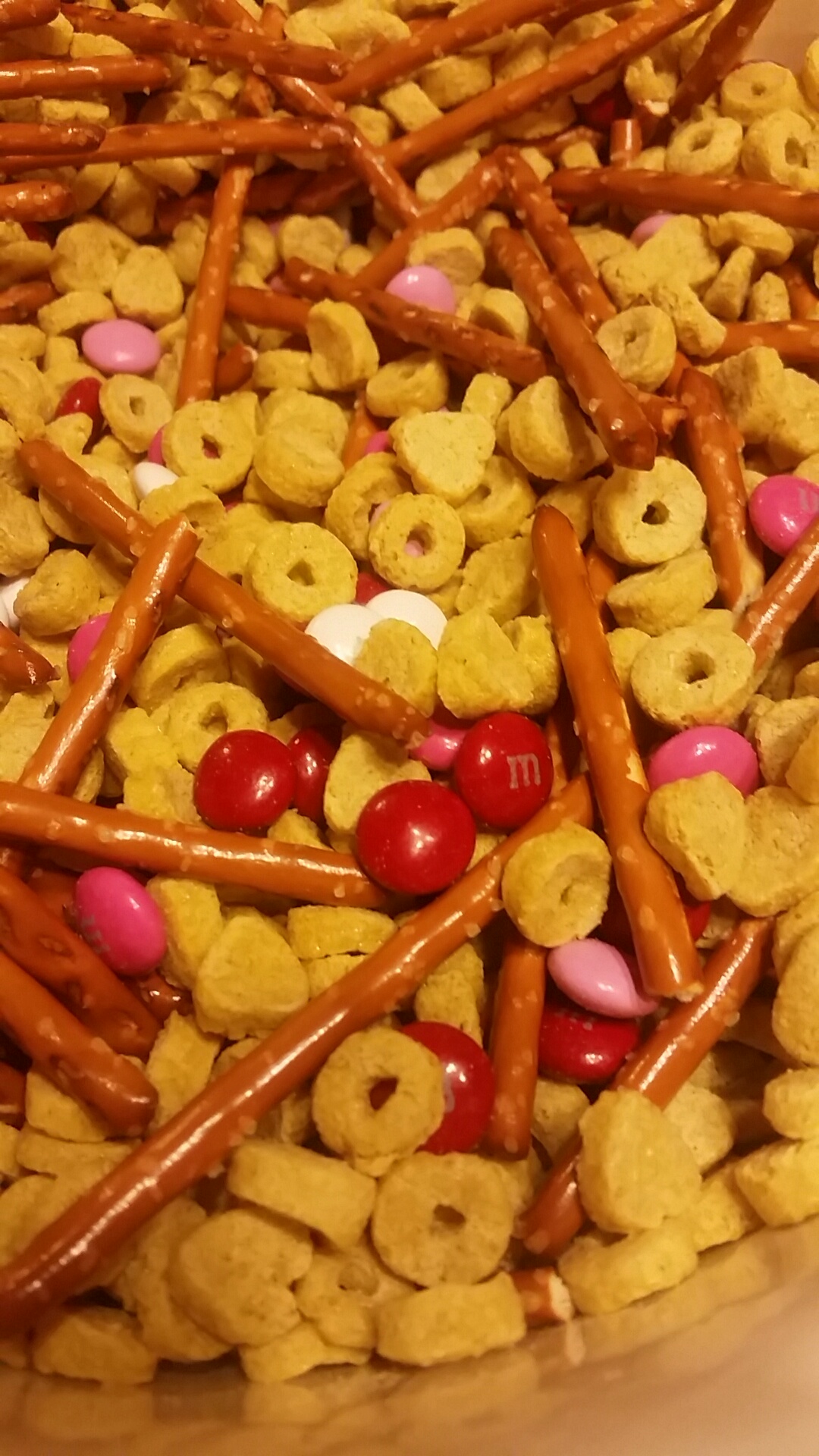 I'm new to all the parenting a school aged child stuff and I'm soaking it all in. This week's adventure was the Valentine's Day box. This is a thing now.
I mostly remember decorating paper bags at school. But these days, the box is the way to go.
Cyan had a Monster High scrapbooking kit from Christmas lying around. This made for the perfect supply of decorations for her box. She digs Monster High, I'll write more about that soon.
A few pictures, lots of tape hot glue and stickers, a little glitter glue, and there you have it. After we finished, I decided to do a Pinterest search for Monster High Valentine's boxes. Of course they exist. Mostly coffins, very clever:)  Right now Cyan's box is loaded with her Monster High Valentine cards/tattoos and project #2.
Our second project was Valentine's Day snack. We've officially made the teacher's good snack list. This is the third holiday we've been assigned to take snack for. Her teacher is so sweet. She sends me emails to see if I mind. Not at all!
For Halloween we made the spiders and witch's brooms. For Thanksgiving, turkeys. For Christmas, it was snowmen and Santa Grinches.
Now it's Valentine's Day and we're making Cupid Crunch.  I'm telling myself that I made the name up even though the ingredients are all over Pinterest.
I looked around for Quaker Whole Heart Cereal at a couple different stores. No luck. Then I thought, hello, maybe Amazon has it. I'm a Prime customer. I hit the magnifying glass and crossed my fingers. Come to find out, it was discontinued a couple years ago. Oh well, Kashi Heart to Heart will have to do. The Whole Heart was similar to little heart shaped Cheerios. I decided to add a little note telling the kids to look for X's and O's. The Kashi has O's fo sho.
Pretzel sticks make X's and cupid arrows.  Add in some Valentine's Day M&Ms for color and deliciousness. Finally, old school wafer cookies in pink.

Can't forget the drink…Capri Sun Love Potion No. 9!
I'm not so great at photos or packaging, but it's the thought that counts right?
Atticus is just busy laying down some knowledge on things like asteroids, meteors, rocket ships, and earthquakes.
Happy Valentine's Day!