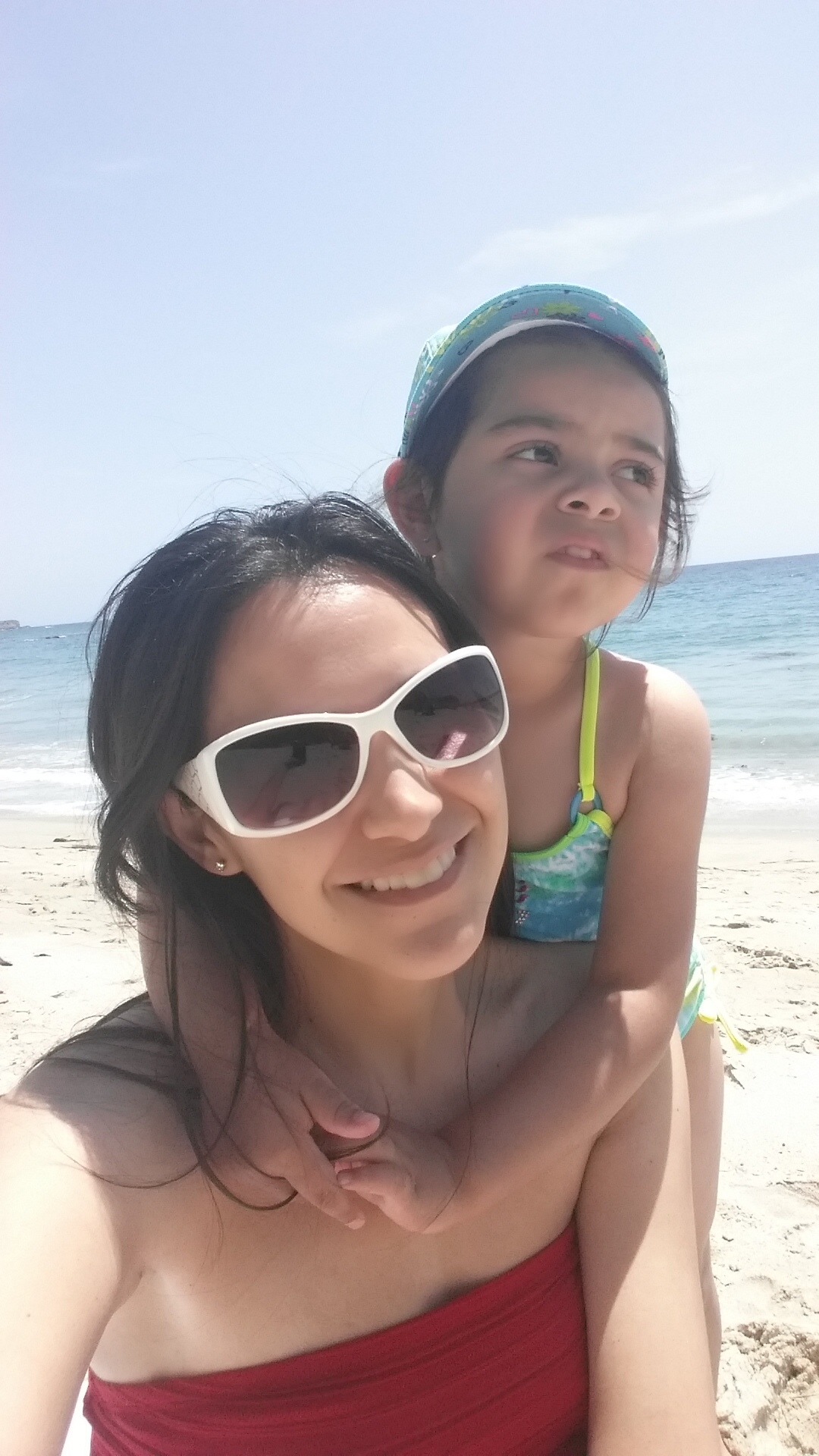 Cyan and I had a real hard time finding things to do while Daddy was busy at the conference.  Said no one ever.
Being the organizer I am, I had a list of places I wanted to hit up with my California girl. And we hit them all!

We stopped at Starbucks to build a plan.  First, drive up the PCH.  WAY up the PCH.  To Malibu.  We drove through Redondo, Hermosa, Santa Monica, Venice, Huntington, and probably more beach towns, but I just can't remember them all.  I love Malibu.  Something about the way the mountains roll steeply down into the sea.  I used to think about going to grad school at Pepperdine.  And living in one of those beach houses.  Now I'm good with visiting.  
I took my little Malibu Barbie and she had fun.
She did her thing collecting sticks and rocks.  I did my thing enjoying the ocean and loving the fact that I was not at work.
After Malibu we drove up through the twists and turns of Topanga Canyon.  The windy roads made me feel like we were in a car commerical.  Like we were channeling Tom Petty and Sheryl Crow we hit Mullholland Drive, Ventura Boulevard and Santa Monica before hitting the ugly LA traffic.  We met daddy for dinner at the Cheesecake Factory in Newport.  Mmmm.
Our second day of adventures was educational.  We started at the Page Museum at the La Brea Tar Pits.  I've always wanted to visit the tar pits (maybe it had something to do with Encino Man?).  And there they were smack dab in the middle of Los Angeles. Very cool.  And we were almost eaten by a saber.
We headed to Hollywood next.  That's educational right?  After lunch at Hard Rock Cafe, we boarded a touristy double decker. It picked us up right in front of JKL.
Luckily for Cyan, she fell asleep.  It was a little warm and she would have been soooo bored.  But I wasn't.  The tour totally fed my E-watching, OK-reading, celeb obsessed mind.  We cruised through Beverly Hills and I decided I desperately wished Jacaranda trees could grow in my clime.  A street lined with those lovely lavender trees would be heavenly.
We passed by all the celeb hangouts:  Chateau Marmont, The Viper Room, and the Whiskey-A-Go.  Lindsey, Johnny, Winona, River, Rock of Ages, sing to me.
The bus turned onto rodeo (just behind the Michael Kors purse).
And I saw all the shops I can't afford.  Badgley Mischka, Chanel, Cartier, Louis Vitton.
And then there it was.  In all it's splendor.  The Beverly Wilshire Hotel aka Reg. Bev. Wil. I spent many hours at the Regent Beverly Wilshire in my childhood.  With Vivian and Edward and Kit DeLuca and Barnard Thompson and Darryl, and Bridget.  Sigh.
Cyan woke up about the time we were heading back.  She was all refreshed after her nap.
We drove up Vine and could see the Hollywood sign.
Day 3 started at the mall near our hotel.  We had a delicious breakfast at Boudin Bakery.
Then we hit up all of the stores we don't have at home:  Kitson, American Apparel, H&M and Tory Burch.
This time we headed south on the PCH and saw the beautiful homes and beaches of Orange County.  We stopped at Laguna Beach and played around for awhile.  We didn't see Kristin or Stephen or Jessica or Jason or Talan.  Darn.
Our final destination was Solana Beach just north of San Diego.  We had plans to meet our California cousins for dinner.  Cyan checked out the gorgeous view from their backyard and then Mike put her to work cutting lettuce from the garden for dinner.
Everyone started to arrive from work.  While Mike and Beverly got dinner ready, Dominic, Maria, Cyan and I headed down to the beach, a quick drive down the road.  Maria played with Cyan while Dom and I hung out on the beach as the sun set.
How many people do you know that would splash around in the water and build sandcastles with a four year old in a dress and pearls?  My cousins are so cool!
Dinner was amazing!  So delicious.  I would have taken pics of the gourmet meal if I didn't think it was so nerdy.  Georges and Lissette were the last to arrive home and Lissette played with Cyan while we all visited.
We said our goodbyes and headed back north, but not before we took a bag of Macadamia nuts from the tree outside.
After Allan's conference wrapped up we were back to park hopping and our timing was right to catch the NBA Playoffs.
They gave out free Clippers t-shirts so we were happy to be Clippers fans for the night.
We even had a celebrity sighting.  In addition to big name pros like Blake Griffin, Kevin Durant, Russell Westbrooke, Chris Paul, and Danny Granger.  Rhianna was there.  She's court-side of course.  One of the tiny white specs.
UPDATE:  Allan found better pictures from the game, so here ya go.
Somewhere along the way I'm sure we ate In-N-Out.  Ya know, just because.  When in Rome…
What an amazing California adventure.  No doubt we'll be back.