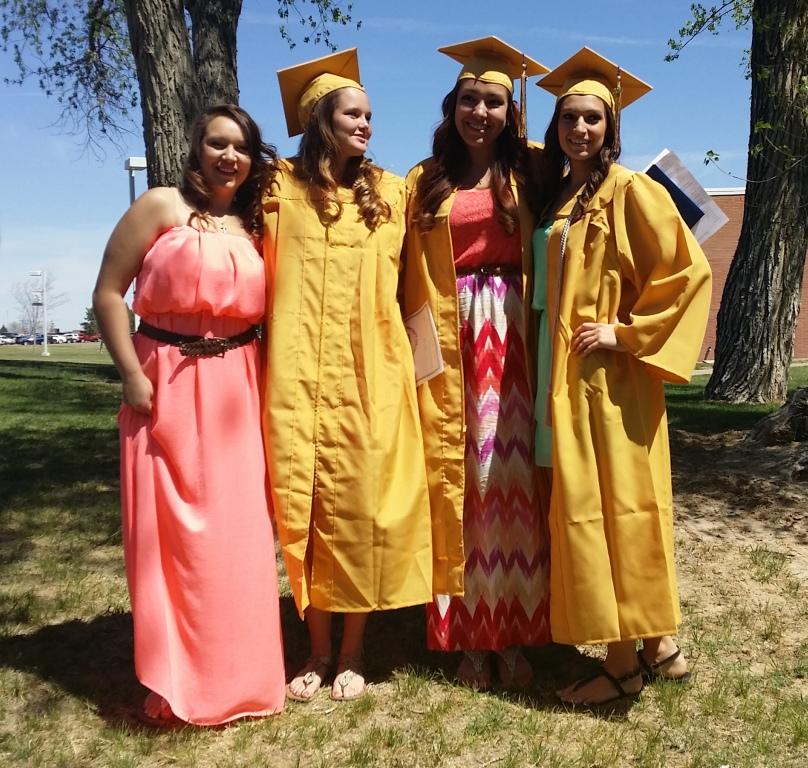 It's back to school time.  I love seeing all of the back to school photos on Facebook.  I'm a little jealous; I wanna go back to school.  Guess, I have to live vicariously through my family.
Everyday we ask Cyan about school.  She loves it, but you can't always tell.  Her responses:  Good.  Played.  Everyone.
My brother Santiago is in 10th grade.  He wasn't that thrilled.  What teenager is?  I'm looking forward to going to his football games again!
My sisters are back to school too.  This time, both at UNM.  Sarah joined Meghann as a Lobo!
But I think she'll always be a Running 'Lope at heart.  Sarah graduated in early May and I'm only now getting to brag write about it. I'm so proud of her for moving away from home, getting to experience college life, making life long friends, travelling, playing volleyball, volunteering, leading, and earning a degree.
While at Lamar Community College, Sarah was the Student Government Secretary/Treasurer.
We drove up to Lamar, Colorado to see Sarah graduate.
She and her friend Kaila were mistresses of ceremonies at the 2014 Antelope Night.
Cyan loves her Auntie Sarah.
During the program, she kicked back with her Auntie Meg.
Sarah and her friend Erika were roommates for two years.  Erika grduated the previous semester and was working on another degree. I know Sarah misses all of her friends.
We took the customary family photos.
Uncle Si-go
After the ceremony, we hung out at the pool.
Then Meg, Allan and I hit up a local bar.
The next day we were back for commencement.
Sarah gave the benediction.
Someone fell asleep;)
Besties (Erika, Morgan, Sarah and Mikaila) and teammates!
And cake!
Congratulations Sarah!
That's all folks!